A trial run of GO SARA outfitted for camping took us to Site #63, Loop C, Hart O' Hills Campground on the way to Hurricane Ridge, May 12 and Twin Harbors Campground the night before. A young man with a dog on a leash asked for permission to walk around my car to take the path, "a shortcut to my campground," he said. Courious, after dinner, I followed the path, cut through a massive blowdown of trees, which led to the campground theater, then on to Loop B. Gallery below shows other stops on the weekend trip.

. . .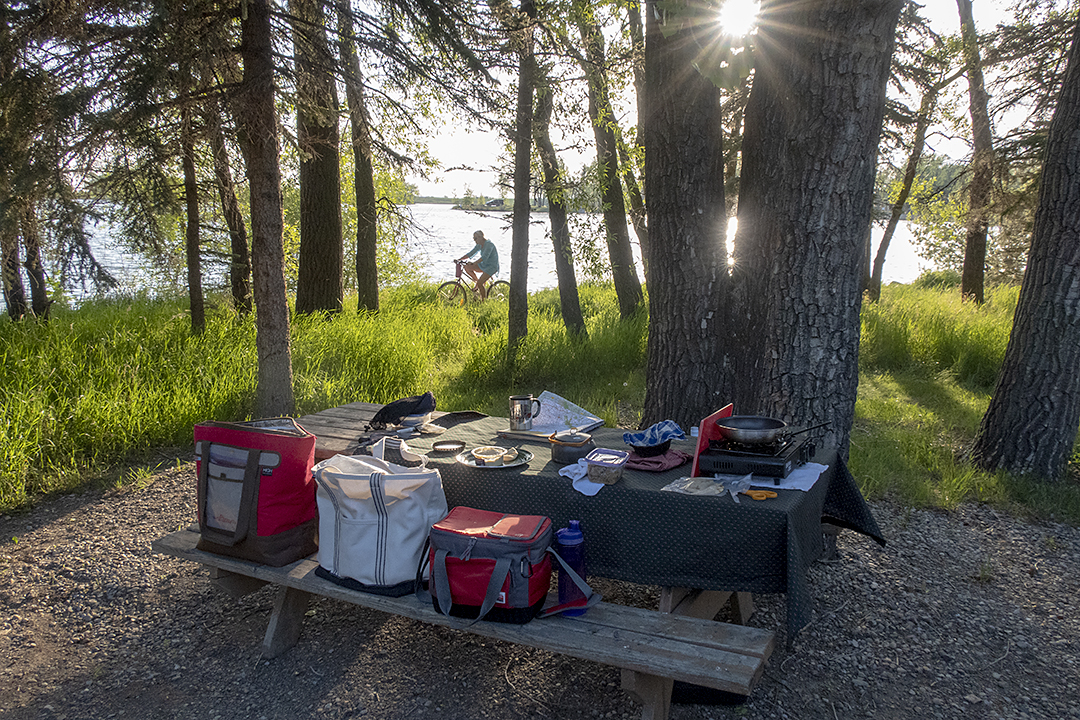 Day Two found us camping on the shores of Park Lake in Site #56 of the Provincial Park Lake Campground.
. . .

Pulled into the Sunset Cemetery in Duluth around 4p. It was a cold, windy day looking for William Smith-Warner Blake's grave marker and I had to return to the office to look again at the large map when the director, Bart Porter, came up the idea for finding the name at the head of the row, which he found and gave to me and it worked.

However, the only marker found in the plot was for a "Mae M. Blake," none for WSWB, who was laid to rest in 1934. Records do not show if a marker was installed or not. That aside, the unexpected discovery of a grave marker for a "Blake" we had never heard of called for genealogical research back home.

Blake Family in Duluth, circa 1922: Names of the first four people from the left are unknown, the fifth is Howard, Carl, Priscilla, WSWB; in the front row is Sadie (married to Howard, our father's parents), then Mae, Doris (her daughter?) and finally our father, looking smart.
It seems our father didn't know the name of his grandfather's second wife as he listed her on the back of this photograph as "WSWB wife."
First found, was a marriage record between WSWB and "Edith L. Maeby" on November 14, 1895, in St. Paul, MN. Then a 1900 Census showing Edith Blake, age 26, living with WSWB, age 38, and two children, not hers, Paul and Howard!
Finally, a record for, Alice (Rood) Blake, the name we knew from our father's account, listing her birth as 1862 and her death on October 24, 1893, age 31, in Minneapolis from illness. Alice was the mother of Paul and Howard born a year apart in 1888/89.
The mystery of the unexpected grave marker was solved, except now to learn the names of children fathered with his second wife nicknamed "Mae" and listed as "(Mother)" on the stone.
. . .