In 1982, following some 20 years working and teaching as a scenic designer, I quit, established a studio in the Mount Baker neighborhood of Seattle, and began making art as an independent artist. Six years later, the first part of my Soup Talks Trilogy, a miniature epic inspired by the SALT talks, and involving a varied cast of performance objects, was presented in my studio. Periodic weekend performances continued for six years in the Seattle studio, when I moved to Snohomish. Volunteering with the local historical society, I began researching the town's history, especially its 19th-century architectural heritage, which led to writing two books: Early Snohomish (2007); and J. S. White: Our First Architect published by the People of Snohomish & Friends in 2017.
 In October I began teaching Tai Chi at the Monroe Y and a year later I started a blog to reflect my experience … I was Learning Tai Chi!
. . .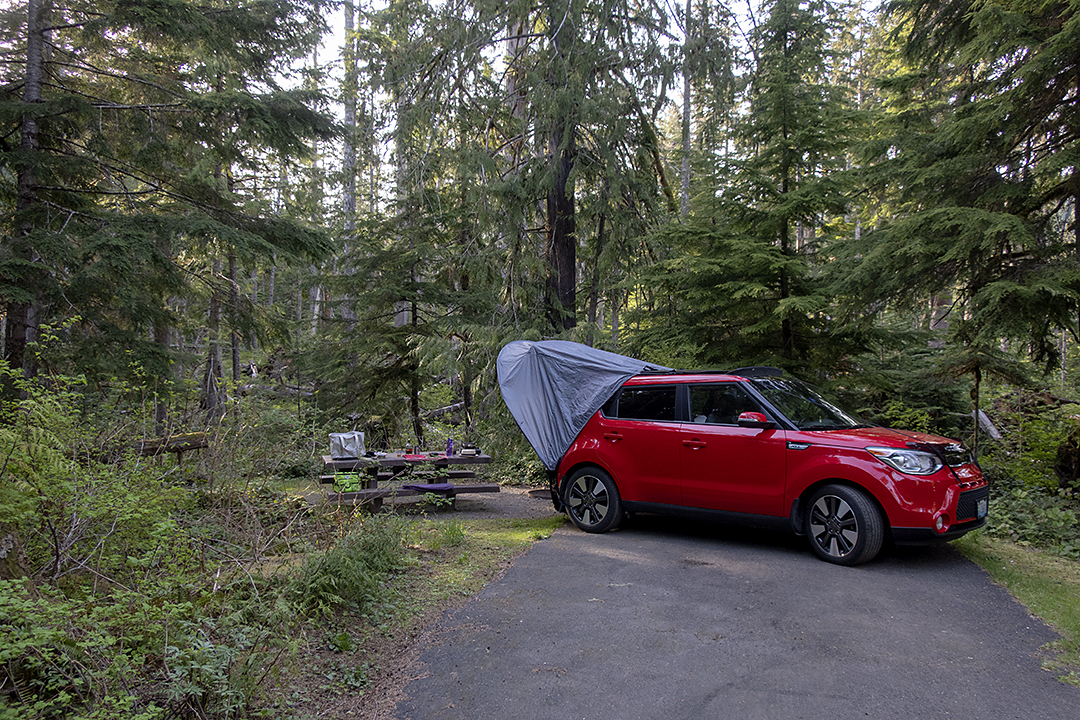 ABOUT THE HEADER IMAGE: Thanks to sister Sara's generous inheritance I was able to purchase this 2015 Kia Soul and I will be heading out on month-long road trip beginning in June. First stop will be Duluth to visit the grave of our father's grandfather William Warner-Smith Blake; then on to Quebec to follow up on Sara and mother Maxine's 1987 trip to visit her mother's birthplace Sainte Flavie. It's a small town north of Quebec City, (named after a Benedictine Nun martyred in Italy) and located on the south bank of the Lawerence River. Anne Marie Charette and her three sisters migrated to Minneapolis around 1893.
Then north to Bradley, home of the Maine Forest & Logging Museum established on the site of the Blackman Brothers operation that went belly up in the 1800s so the families migrated to the Pacific Northwest, eventually driving the economic engine of Snohomish.
After visiting a handful of National Parks on the way back, my last stop will be Corvallis, Oregon where I hope to meet my recently discovered second cousin, Maxine Eckes, who is descended from Anne Marie's sister, Marie Elise Charette, and her mother, Blanche Beaulieu, named "Maxine" after our mother!
You can follow along with Notes from GO SARA.
. . .