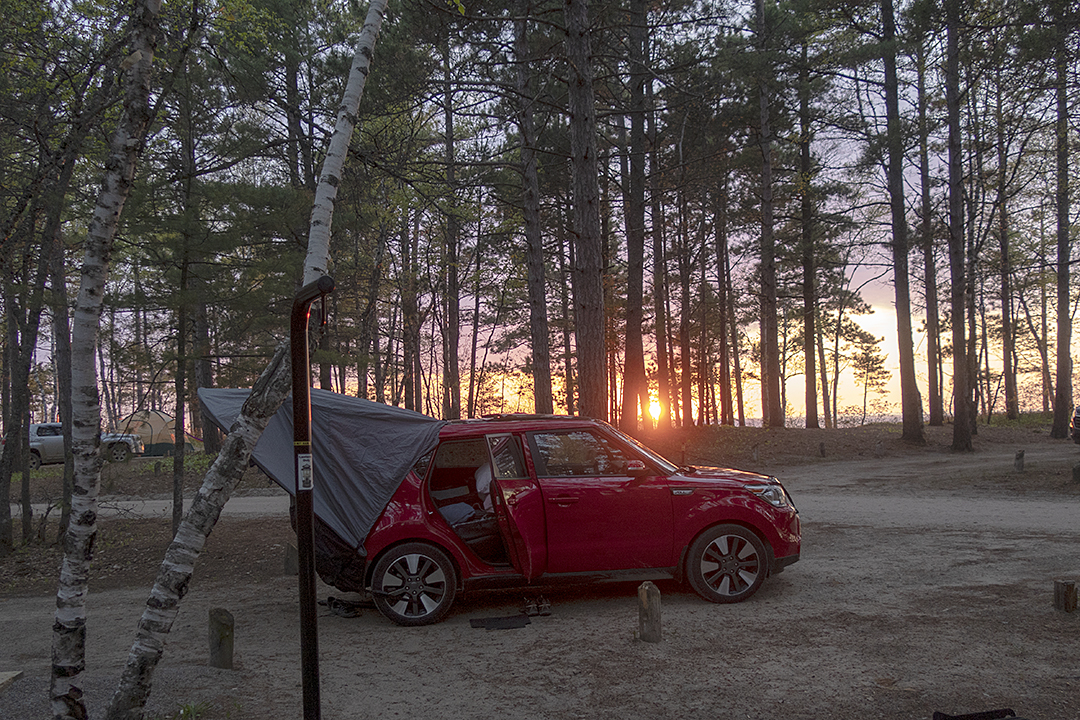 GO SARA catches the last of the light, turning Campsite #13, Twelvemile Beach Campground into a magical setting on June 6th.

The National Forest Service campground is located above the wide sandy beach of Lake Superior, part of the Picture Rocks Natural Lake Shore in Michigan.
. . .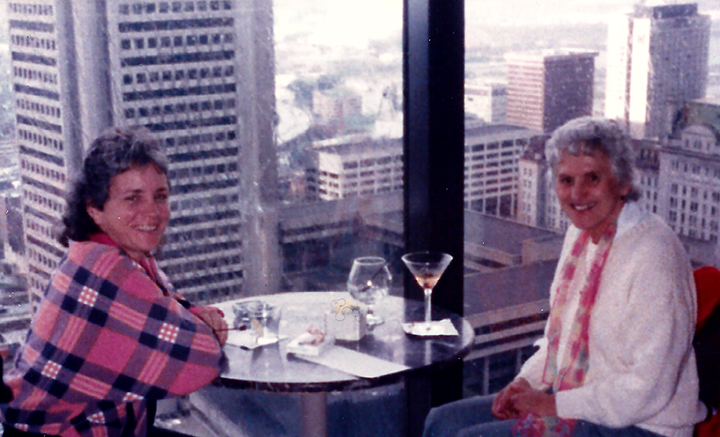 Sara and Maxine at the Ceil!, 1987.
Parking in Old City, I walked up the hill through the narrow streets and expansive parks to the Ceil! Bistro-Bar Tournant, a revolving restaurant at the top of a 28-floor hotel where Sara and Maxine visited for cocktails on their trip. "A hail storm came in," writes Sara, "appropriate for us as we can't find our Charettes (a baptismal record) and we're orphans of the storm." Returning to GO SARA the walk downhill was delightful, even though full of tourists, like me. My plan was to drive around Île d'Orleans, an island in the Ste. Lawrence River that was the original settlement of Quebec. I was heading for a campground at the northern tip of the island, Camping De La Pointe D'Argentenay — it was at lands-end and it was closed — a locked gate closed with a no trespassing sign! Returning to the main road, I continued to complete the loop even as darkness was falling fast. Had not traveled far, keeping an eye out for a place to stay when I spotted the lit sign with the word "Auberge." Daughter Annable spoke accent-free English while her mother Anne spoke only French and together fixed me up with this charming room in their 1836 ancestral home that had been converted into a five-room B&B. Anne prepared a hearty breakfast that was beautifully set in the dining room — a perfect send off to the goal of my road trip — the village of Ste. Flavie.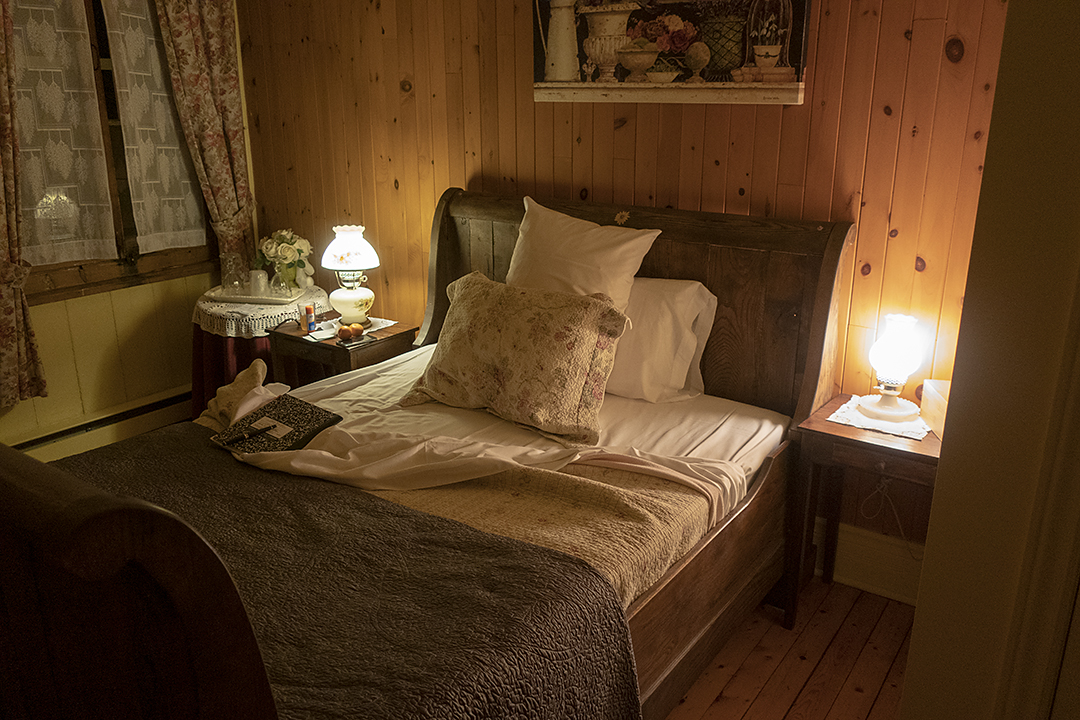 The room Jonquille in the Auberge L'ile Flottante in the heart of the village of Saint-Laurent, Île d'Orleans.
Auberge L'ile Flottante
Chateau Ramezay
. . .